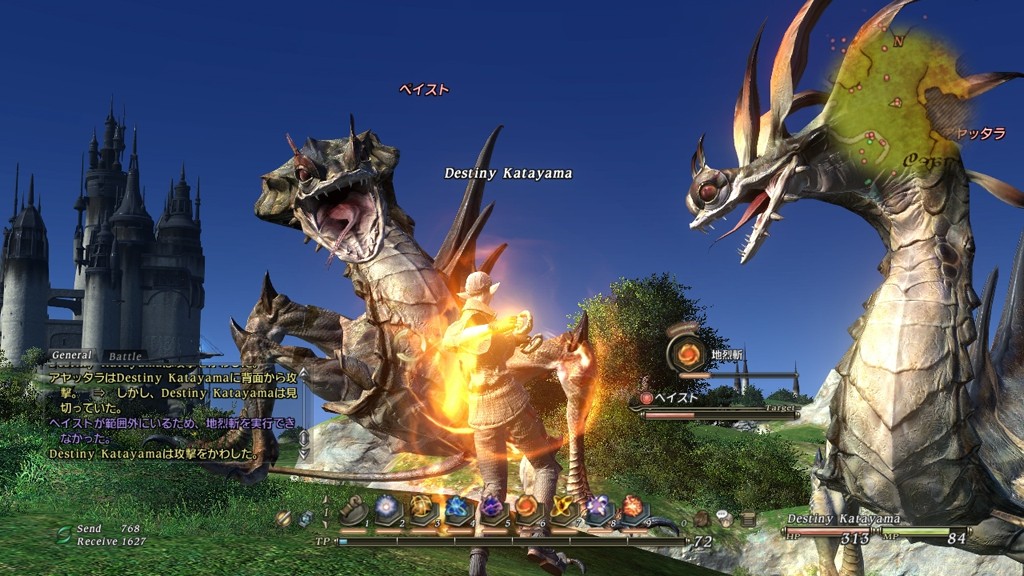 Yesterday
FFXIVCore
translated information from Famitsu regarding two mage jobs, Illusionist and Thaumaturge. Well, they have updated that translation with information on some of the melee jobs that we will have the pleasure of trying out during the beta.
The translation is full of interesting information, diagrams, and images about the Archer, Gladiator, Marauder, and Lancer jobs. My favorite information from the melee classes so far has to be the fact that, should you run out of arrows, it's good to know that the Archer has a knack for throwing rocks. Also featured, are screen shots from the opening cut-scene shown at VanaFest 2010 and a screen shot of the updated in-game U.I. (pictured up top).
Another little bit you would like to know is that the Japanese version of the Final Fantasy XIV website has been updated with the games Battle Music. If you want, you can download the song
here
courtesy of FFXIVCore again.
For all the original translated version of the information regarding jobs follow this
link
.
For information in a nice clean format follow this
link.
.