Someone over at the SomethingAwful forums drew several graphs showing "Fatigue" versus "Rest" experience, as seen here in the OP:
http://forums.somethingawful.com/showthread.php?threadid=3339223
In case you don't know what rested experience means (unlikely), it was a system utilized in World of Warcraft to give gamers without as much time on their hands a helping hand towards reaching the level cap. By spending a set amount of time offline, away from the game in a safely marked zone such as an Inn or the confines of a town, the player will be granted a portion of "rested" experience where they progress at a much faster rate from completing quests or killing mobs.
This chart assumes you do absolutely nothing but focus on one single class and that single class only for the entire time you spend playing FFXIV.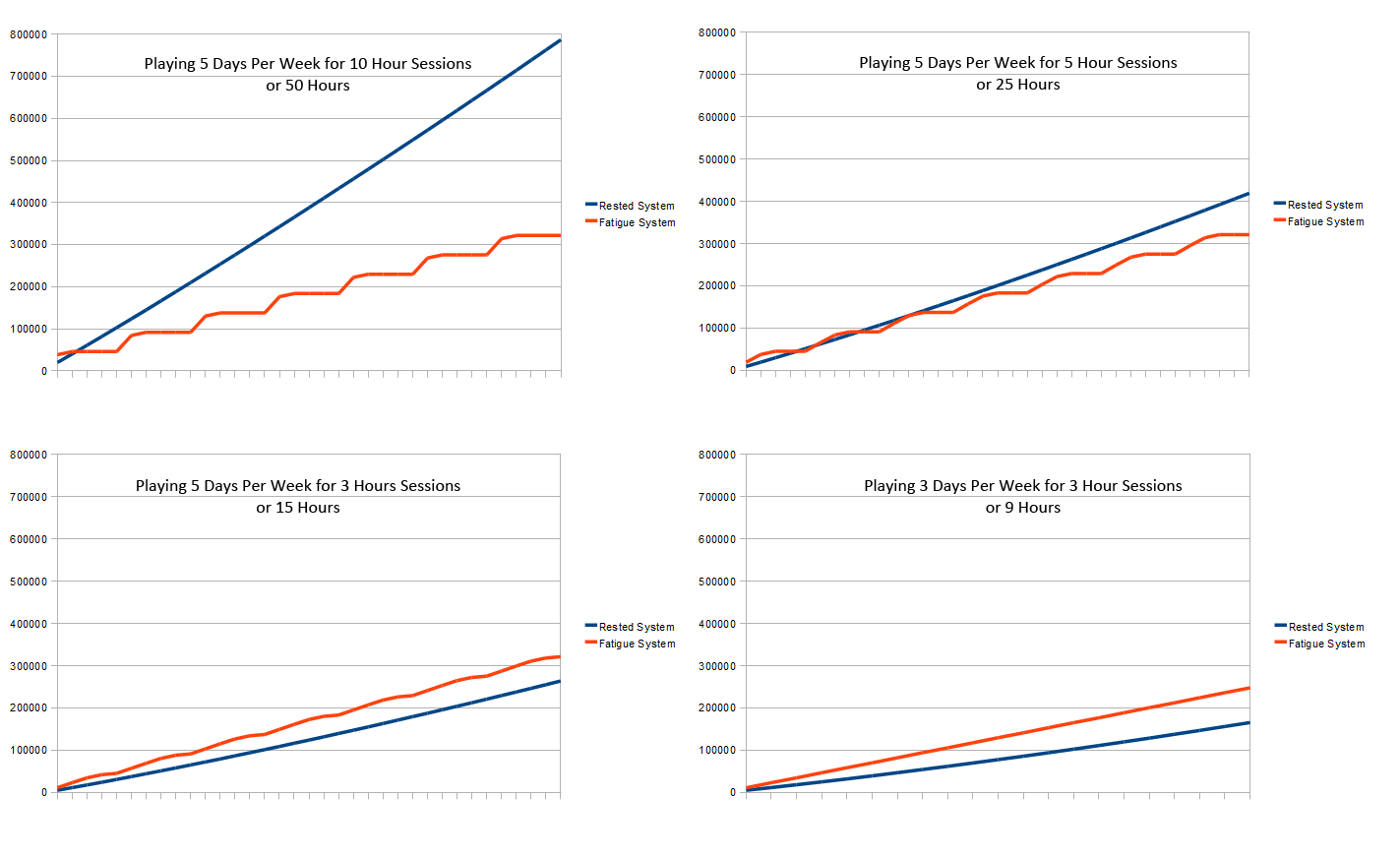 Remember that this system is subject to change over the next several weeks as beta testing begins(Next Tuesday to be precise, on the 31st).